Good Faith Appraisals has services specifically designed for
real estate agents...
Do you want to know what a house will appraise for after you remodel it?
Good Faith Appraisals can complete what is called a "subject to" appraisal. This is an appraisal that gives a value as if something significant was different with the current condition of the home. Many times agents, or their clients want to buy an REO property and remodel it. They need a loan from the bank based on what that home will sell for when they are finished with the improvements. This is a specialized appraisal that takes a specialized skill set. Good Faith Appraisals has completed hundreds of this type of appraisal. National lenders are very picky when it comes to this type of appraisal, and most appraisers do not attempt them. Here at Good Faith Appraisals, they are a specialty, and they are accepted by national lenders because of our reputation of excellence in the industry.
---
We know the home buyer/seller is your client, not ours.
This is our promise to you:
We want to make one thing perfectly clear. We understand the client relationship and we excel at protecting that relationship. You will not find another company that emphasizes and respects your client relationship like we do. It is part of our core values. We understand that the home buyer/seller is your client, not ours. We appreciate the fact that you are merely "lending" them to us for a couple of hours. It does not help anyone if you recommend a vendor that does a poor job. We make it a core value to treat your client with the utmost respect and courtesy.
Why do we think this way? Because we know what it takes to find a and keep a quality client.
Your client is not our client.

We did not cold call them.

We did not know them before.

We did not ask for their business.

We did not sit in a booth to get their leads.

We did not hold a home buyer seminar for them.

We did not print and send them flyers.

We did not post social media over and over.

We did not write a blog for them.

And on and on and on...
You did all of this stuff…and we appreciate your hard work. We know what it takes to find a client in your overly-competitive business.
If you recommend to your buyers/sellers that they use Good Faith Appraisals, we will make sure they have a good experience, and will then want to recommend your real estate services to others.
---
See what some agents have to say...
"I highly recommend Chris and Good Faith Appraisals. I have worked with Chris for a while prior. He makes himself available at any given notice, very detailed report, nicely done, clear and easy to understand, many pictures and explanations. His interactions with client are very good. Super Deal! Check his quality of work and rates and programs. Highly reccomended!"
---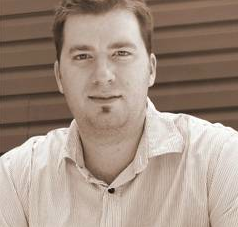 "Great looking report! You're my guy from now on!"
---
Help your clients...
If you want to know a home value after remodeling, or want to send a client to someone you can trust to take care of them, send me an email.